WL
UPDATE: | 5/23/13

Hello my dear beautiful/handsome reader! How was your day? Mine is fi-i-iiine.
After the intense reflection of what I want and need I already have the answers! Well, not all.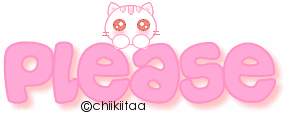 coffeemaker!
ice crusher
speakers! (bluetooth/sd card/cord line for phones!)
casing sa iPad (kay feel nako naa nay mag gift sa ako og iPad hehe)
several casing for my phones too! (BBM 9300 curve and SGY S5360)
Oven Toaster please!
Bakery Set!
Accounting needs (I desperately want a 2year supply of columnar pads)
Casio Scientific Calculator fx-570ES please?
CD radio player
MAGIC SING MIC etc.
Beats by Dre (yehaaa)
School Supplies please
Car
Get Serenaded hehe (Beautiful Soul Please? *)

HIGH QUALITY NA EARPHONES FOR MY MOBILE PHONES PLEASE! Kanang dili puchu2 kai puchu2 man gud ako. IN NEED. here. desperately.

Lingerie. HAHA.

MANY SHADES Eye Shadow Make Up
MAC cosmetics make up set. (Ever Bilena/Avon/Maybeline is okay)


That's all for now. HAHA. Mwah.
♥ Cathypurry